Delivery Status Made Easy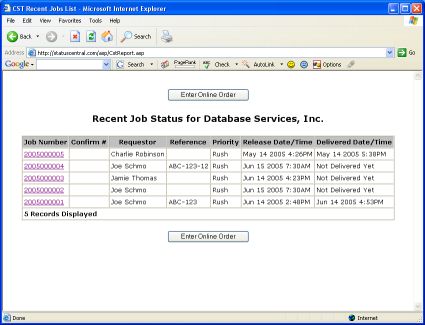 Once your client has logged into the system, they will see a list of their most recent jobs.
Your client can click the "Job Number" to view the details for that job.
Details That Will Keep Your Client Informed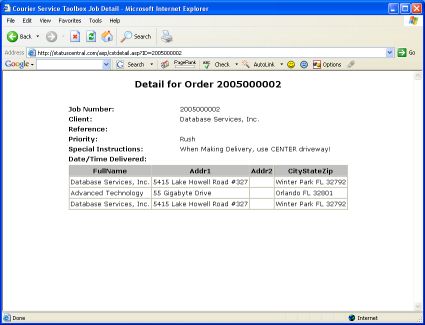 View all stops for each job!
View the Priority, Date & Time Delivered, and any Special Instructions!
Online Order Entry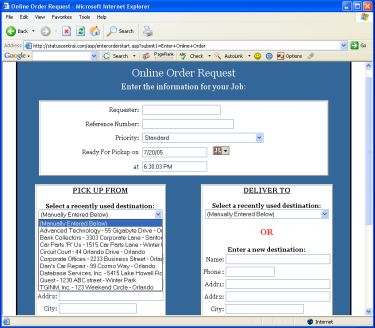 You have the option to allow your client to add their own jobs over the web!
Your client can select a destination that was used in one of THEIR previous orders, or add a new destination to your database!
The job will be downloaded to your copy of Courier Service Toolbox ™ with all of the information that your client has entered online!
Easy Setup!
You maintain access levels for your clients through Courier Service Toolbox ™. You can determine whether your client can only view the status of their jobs, or allow them to request new jobs ALL online!